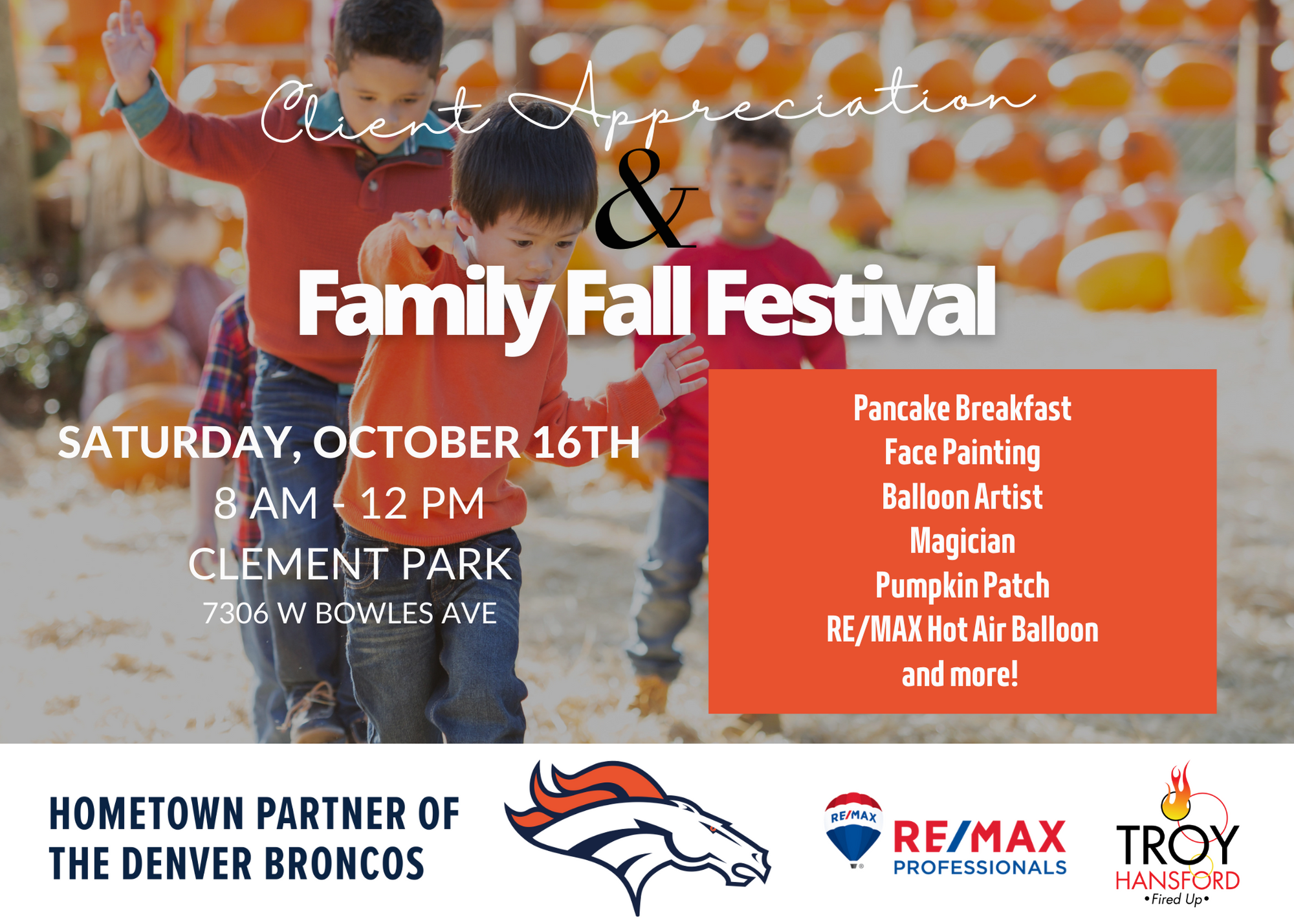 Troy Hansford and the Hansford team want to invite you to our annual Family Fall Festival.
On October 16th from 8 am - 12 pm at Clement Park in Littleton, our team is thrilled to be hosting a free fall event for you!
If you have questions, please call 303-617-0607!
See you there!