Do I Need My Own Realtor for New Home Construction?
Posted by Troy Hansford on Friday, January 8, 2021 at 12:49 PM
By Troy Hansford / January 8, 2021
Comment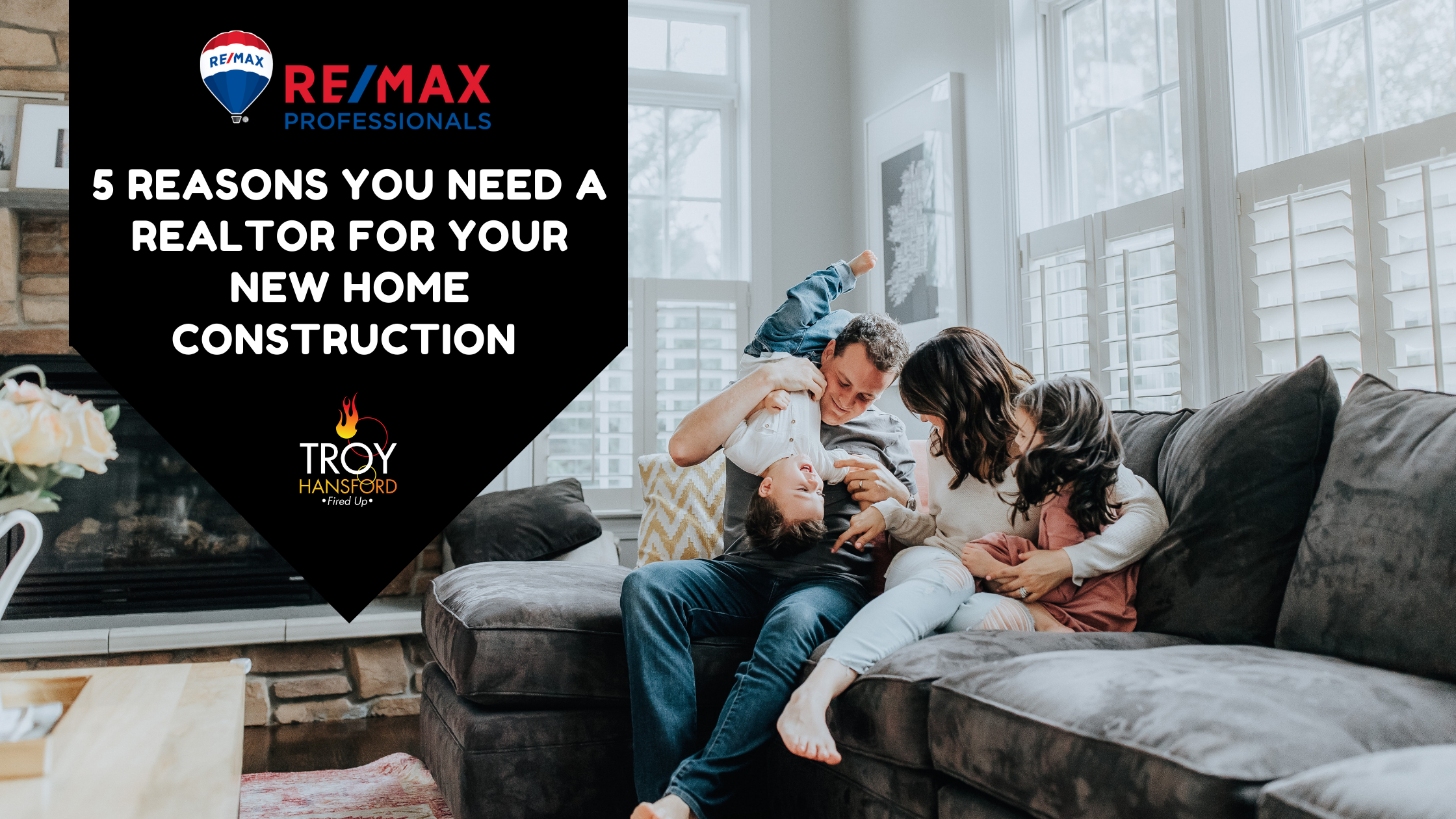 Although you do have the option of buying new construction without a real estate agent representing you, it's not recommended. It's for your protection to hire a buyer's agent and here's why.
When you meet with the agent walking on-site construction they seem so friendly and helpful - but that agent represents the builder and their job is to get as much money for that builder, as possible. You need an agent who represents you, the buyer. A buyer's agent is there to protect you from overspending and to ensure your investment.
What your buyer agent does for you:
Negotiates any upgrades: Looking for upgraded appliances or countertops? Your agent can work out paint colors, garage doors, even faucets with the builder.
Can recommend financing: New builds often choose preferred lenders and your realtor can consult with you about what might be the right mortgage choice for you.
Oversees the home inspection: "Everything is new, let's skip the inspection." We do NOT advise this. Your builder will not likely offer this step, and it's up to you and your agent to set this up. Severe and frequent new build issues rival those of resale home problems.
Contract interpretations: contracts from the builder favor the builder. Your realtor can offer an experienced analysis and advocate for you.
One last perk? It's FREE! The builder is the seller and they pay commissions for your agent!
Everyone wants to feel confident about their purchase of a home. And walk away from that transaction feeling like they have peace of mind. Let your agent do that for you. Call us and let's talk about where you see yourself living.