14 Things Every Homeowner Must Know
Posted by Troy Hansford on Monday, February 15, 2021 at 12:00 PM
By Troy Hansford / February 15, 2021
Comment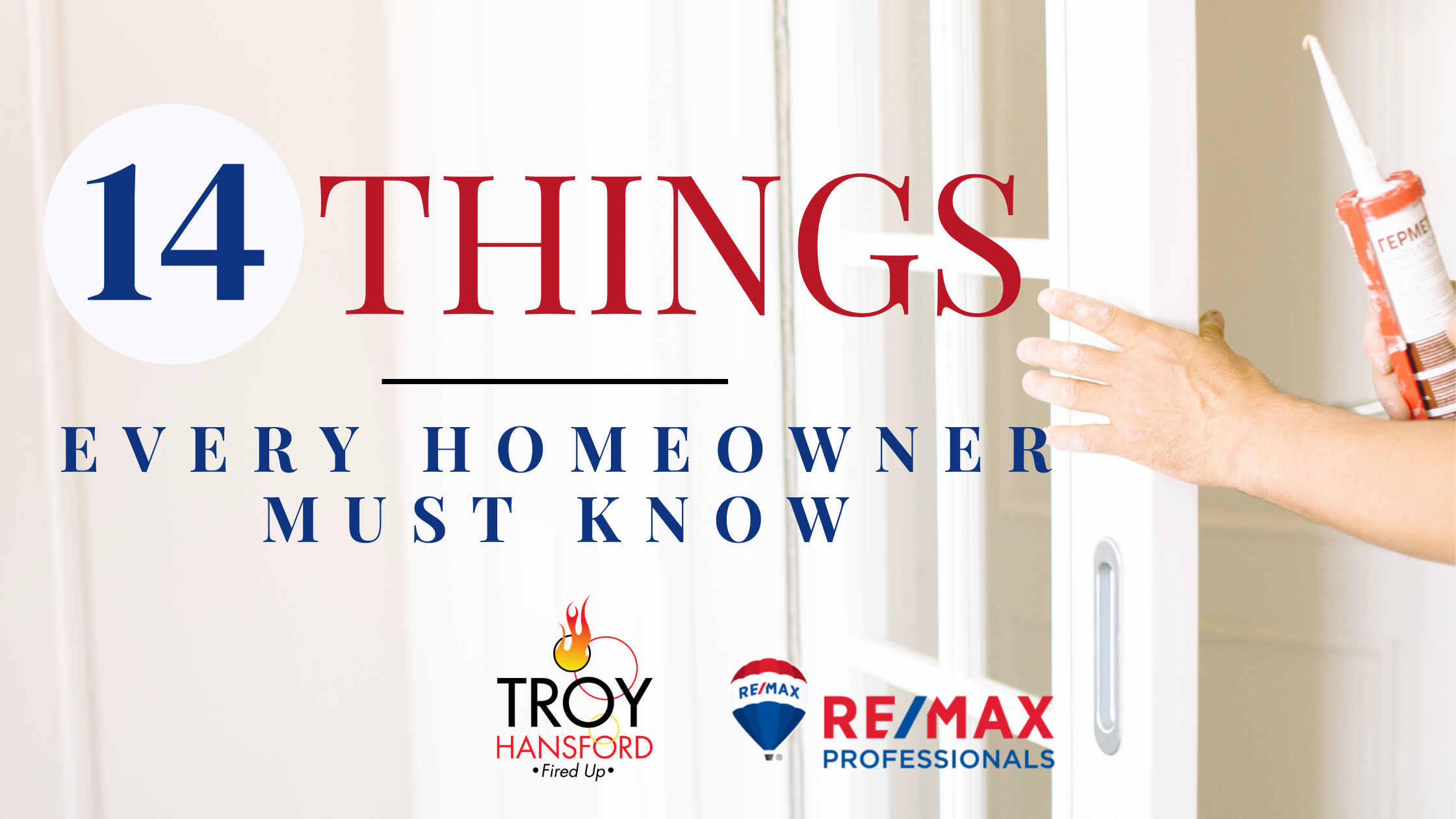 Whether you are new in the game or a seasoned homeowner, here are a few fundamentals you should know to keep your home up and running smoothly. A neglected furnace or cracked seals around the window can lead to costly but completely avoidable repairs or even replacements.
Follow the links to see quick "how-to" videos that can save you a headache down the road!
Test GFCIs - GFCIs (ground fault circuit interrupters) are the electrical outlets in your house that protect you from electrocution by cutting off the power when they detect a disturbance in the current.
For any of your real estate needs, the Troy Hansford team is here to help! If you have questions, we have answers.