The Troy Hansford Team represents the finest properties in Denver, Aurora, and Littleton with exceptional skill using the most innovative technologies currently available. Troy Hansford Team offers ultimate privacy and security, speed, and efficiency. Their years of full-time experience have given them a clear understanding of the mindset of home buyers and sellers and a thorough understanding of the regional marketplace.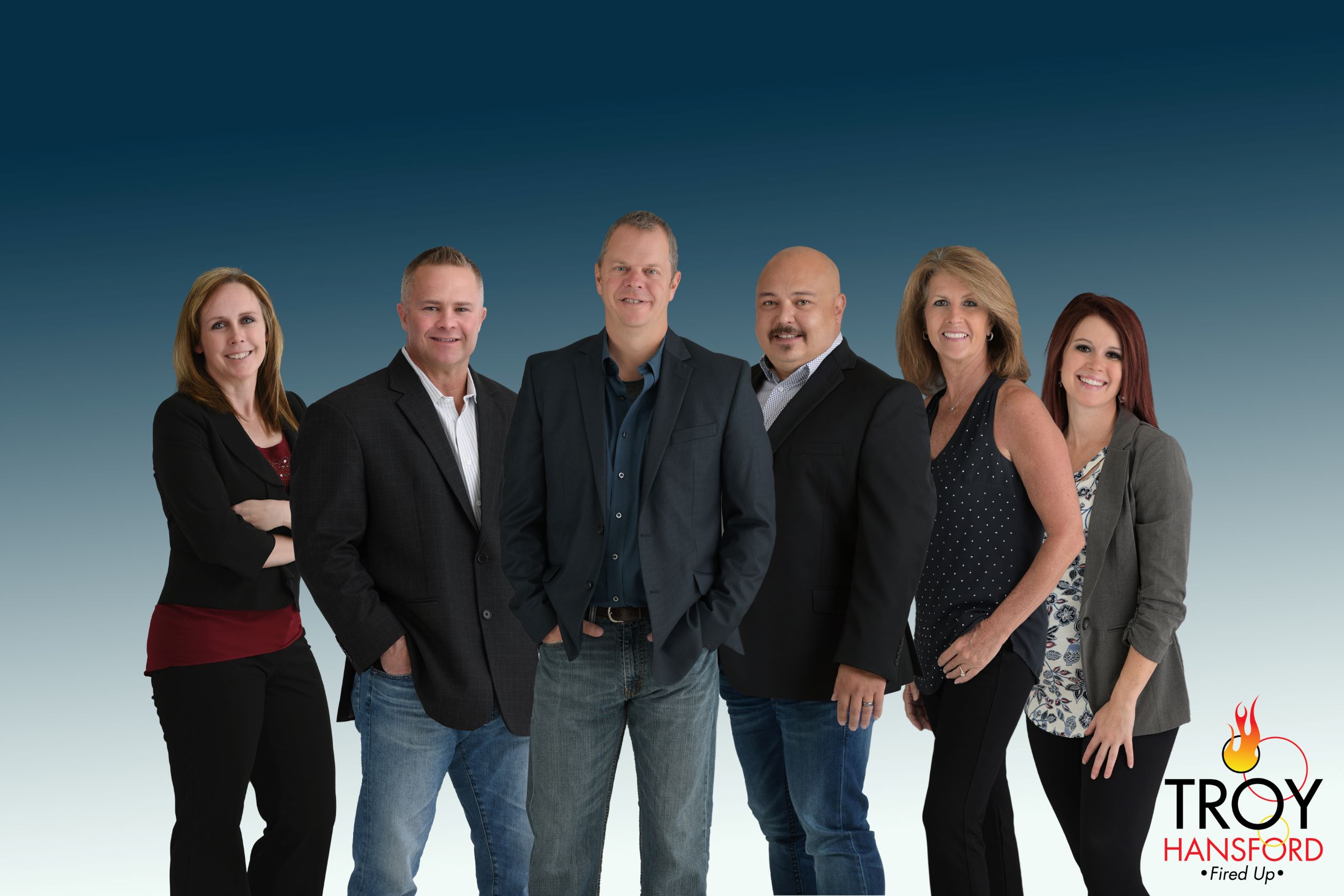 Troy Hansford has been a licensed Realtor since 1995 and is a retired Firefighter Paramedic from the South Metro Fire Department 1989 - 2019. Both of his successful endeavors have helped direct his passion of helping others, whether in a lifethreatening situation, or a life changing event. He applies the same work ethic and drive to both careers and works hard to help his clients achieve their goal of buying or selling a home. As important as work is, Troy never misses an opportunity to spend quality time with his wife and partner, Shawn, and their three children. When not in the office, Troy and his family can be found camping, golfing or on the boat, enjoying all that Colorado has to offer.
Courtney Vance joined Troy Hansford Team in 2006 as the Transaction Manager and was licensed in 2010. Her main focus is to make sure our clients get to the closing table on time and with no pending issues. Courtney excels at organizing and managing every transaction and is the backbone of our success. Courtney graduated with a Health and Science degree from CSU and enjoys being active alongside her two sons.
Shawn Hansford has been a successful licensed Realtor since 1995. As partner of the Troy Hansford Team, Shawn's oversees the day to day operations, all marketing and listing efforts, and home showings to ensure every clients' needs are met. As a Colorado native, Shawn loves camping in the Rocky Mountains or boating in the many Reservoirs our state has to offer, with her husband, Troy, and their three children. When she's not camping or on the boat, you can find Shawn watching the Broncos, cheering for her favorite team
Shannon Fiala enjoyed growing up in a "Real Estate Family." Over the years, she has played various instrumental roles in the fastpaced environment surrounding the Troy Hansford Team and brand. She earned her Master's Degree in Business Marketing at Regis University and initially set off on a different career path. As the Hansford Team and business has grown, the desire to return to her real estate roots took hold. She and her husband have two children and round there life out with volunteer work involving kids, reading, keeping fit and having an immense passion for travel and outdoor activities.
Jamin Cook grew up and continues to reside in the Southwest Denver Metro area. He has always been drawn to helping others and making their lives better. He has served the community for over twenty years as a Firefighter Paramedic and continues to advocate for others as a licensed Realtor. He has experience in selling and buying homes in the Denver Metro area as well as land and mountain properties.
James McWilliams enjoys serving others. He has been a Firefighter Paramedic for over 20 years and became a licensed Realtor over 6 years ago. His passion for helping others in the worst of times to the best of times is evident in his professionalism and experience. He will always advocate for his clients with their best interest at heart. He knows the Denver Metro area and foothill communities very well. He also has experience buying and selling homes in Colorado Springs, Fort Collins, Loveland, Longmont, Erie, Frederick, and Firestone.